Sunday Business Post review of Malarky & A Girl is a Half Formed Thing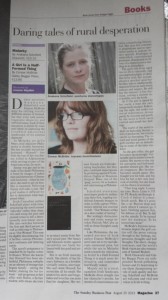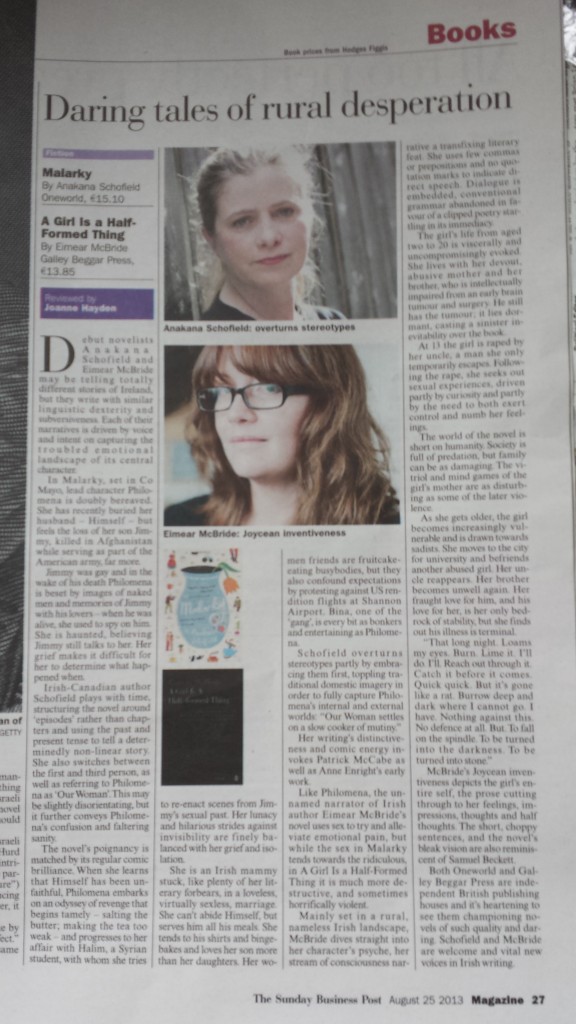 What a thrill to see Malarky reviewed alongside Eimear McBride's A Girl is a Half-Formed Thing in the most recent Sunday Business Post newspaper. If you click the jpeg you should be able to eventually read the review once it enlarges)  Our novels are certainly in conversation with each other and I look forward to digging in with Eimear's.
I love that Joanne Hayden so intelligently discerned the overturning of stereotypes in Malarky and that she picked up on Bina in the book who I'm partial to. Thanks to Joanne for such an intelligent and considerate reckoning on both novels and her final note and nod to the Independent publishers who take risks on work like Eimear's and mine and without whom we'd have both been scuppered.